Duramag Bodies
Unicell proudly supplies and upfits bodies with DuraMag Bodies. DuraMag is a premier producer of aluminum service truck bodies
For additional information regarding Duramag Truck Bodies please contact our facility today:
416-421-6845
50 Industrial Street
Toronto, ON M4G 1Y9
DuraMag® Aluminum Dump Bodies are recognized as Best in Class: Stronger than your typical steel dump body with all the benefits of Aluminum: NO RUST, Eco-friendly, increased payload, better ride, approximately 10% fuel savings.
DuraMag® offers two versions of Dump Bodies to cover all your needs – the HD Smooth Side and Eco.
HD Smooth– DuraMag's most common dump body
Eco– The DuraMag® Eco Dump Body is built for non commercial, lighter duty workloads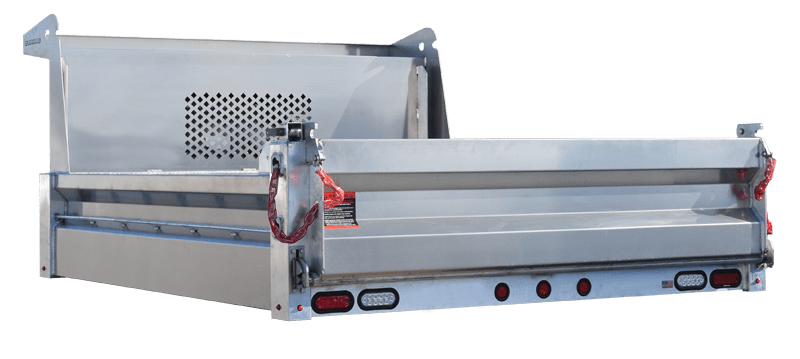 Why DuraMag?
All Aluminum Bodies – No Rust
Lightweight – Up to 50% Less than Steel
Reduced Truck Wear and Tear due to Aluminum Weight versus Steel
Increased Payload – GVW isn't consumed with higher steel weight
Fuel Savings of 10% or more
Environmentally Responsible – Recycled, lightweight aluminum leads to lower fuel consumption in vehicle
Outlasts truck – frequently moved to a second vehicle
Fully Welded Construction – No bolts or rivets to loosen and fall out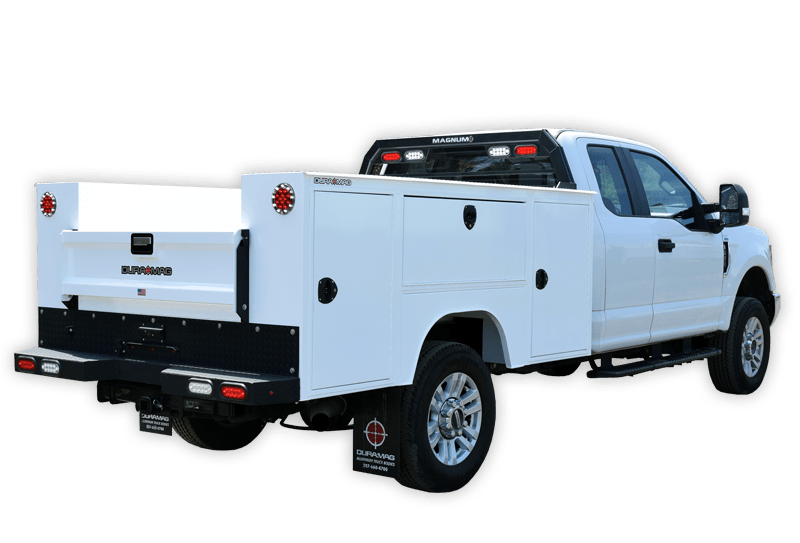 Built to Perfection DuraMag Landscape Bodies are built with all aluminum box tube construction. The standard headboard includes an expanded metal window and the frame is built using heavy duty long sills and cross members.
DuraMag offers two models of Landscapes that can fit with your personal preference. The only difference between a Smooth Side and Extruded Side Landscape body is the type of aluminum used to build the walls.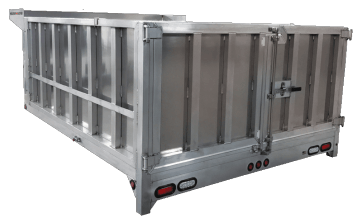 7 Ways That DuraMag® Aluminum Flatbed Bodies Outperform Steel:
Super strong with lighter weight
Higher payload capacity
Lower fuel consumption
Less chassis wear and tear
A better ride
No rust
More environmentally-friendly manufacturing process